Workforce Partners Train the Next Generation of Skilled Workers Together
Healthcare
Training Skilled Healthcare Workers to Meet Growing Needs
The shortage of skilled healthcare workers in our region has reached critical levels.  Trained and certified professionals are needed across multiple disciplines to meet the current and projected healthcare demands.
To date, CareerEdge has directly invested over $950,000 to prepare healthcare professionals to compete in the evolving industry.  Employer contributions in these efforts have exceeded $4.7 million, and local and state workforce grants have surpassed $400,000.  Combined, over $6.1 million dollars has been invested to keep our workforce competitive with the demands of the industry.
Healthcare Employer Partners
Since 2010, CareerEdge has granted 13 healthcare organizations funding for workforce development initiatives.  These grants helped incumbent workers obtain skills training, as well as nationally recognized credentials and degrees.
CareerEdge has developed a partnership with the healthcare employers to assist them in addressing the challenges they are experiencing in hiring, retaining and advancing their workforce.  We facilitate collaboration between employers and educational and training providers, as well as with community partners to address employers' workforce needs.  CareerEdge also offers free consortium training for local healthcare employers in areas such as leadership development and soft skills training.
Partnerships (2010 to present):
 Venice Regional Medical Center
 Centerstone (formerly Manatee Glens)
Manufacturing
Providing In-Demand Skills for Innovative Product Production 
CareerEdge partners with a range of stakeholders to offer training opportunities to prepare skilled workers to complete and excel in manufacturing and production roles.
Community-wide Initiatives Spearheaded by CareerEdge
CareerEdge recently commissioned Kempton Research to conduct an updated 2016 Manufacturing Skills Gap Study. This qualitative analysis represents a follow up to a 2012 study, which led to the development of the Precision Machining program at Suncoast Technical College, the manufacturing Community-Wide Plan and other programs which have raised awareness about the manufacturing sector in the Sarasota/ Manatee region.
Researcher Stephanie Kempton, who conducted in-depth interviews with 20 local employers, updated the report results in order to capture current workforce needs of this industry. Key findings of the study include the following skills gaps identified by local manufacturing organizations:
Employers offered suggestions on how to close these skills gaps, and a team of community partners will be assembled to develop a plan of action for addressing these recommendations.
Manufacturing Employer Partnerships
Since August 2013, CareerEdge has provided over $320,000 in manufacturing grants to seven (7) regional manufacturers. These funding grants are aimed at creating, as well as saving, jobs and helping to fuel the local economy.
Manufacturing Employer Partners
Construction
Construction Trades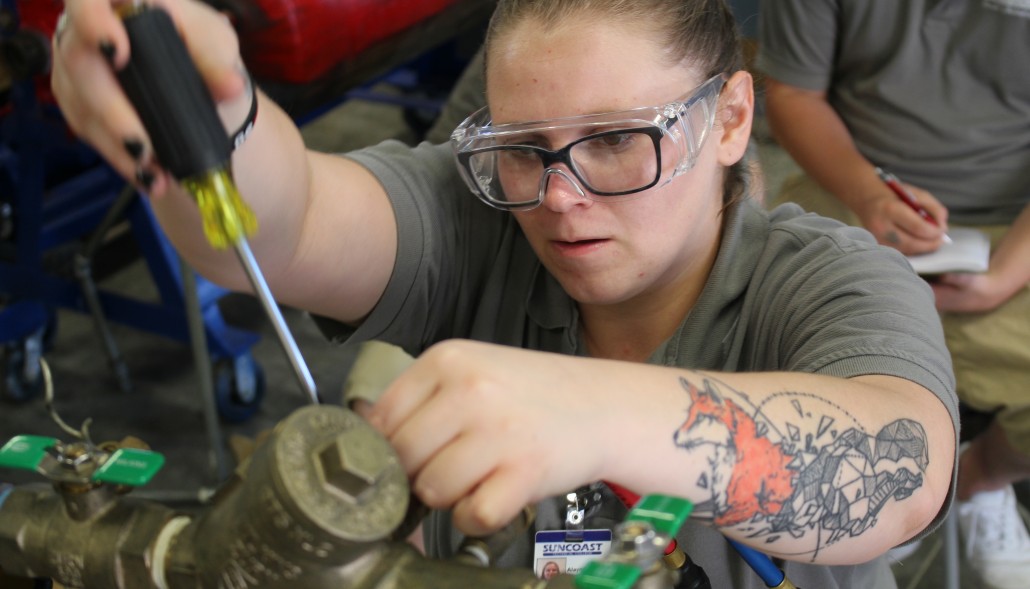 The construction industry in Florida has a critical shortage of workers in the skilled trades.  Therefore, CareerEdge has begun an employer partnership in this sector working with industry associations like the Gulf Coast Builders Exchange, as well as with local employers in Plumbing, Electrical, and Heating, Ventilation and Air Conditioning (HVAC).  Our objective is to discover ways to better recruit, train and retain talent in this high demand sector which offers family sustaining wages.  Our focus is on marketing these trades, partnering with local technical colleges to fund certifications programs and to offer employer reimbursement for hiring interns.  CareerEdge is also linking this effort to its Young Adult strategy to help 18-25 year olds earn an industry-recognized credential in a career laddering occupation.
Construction Partners:
Transportation, Distribution and Logistics
Transportation, Distribution and Logistics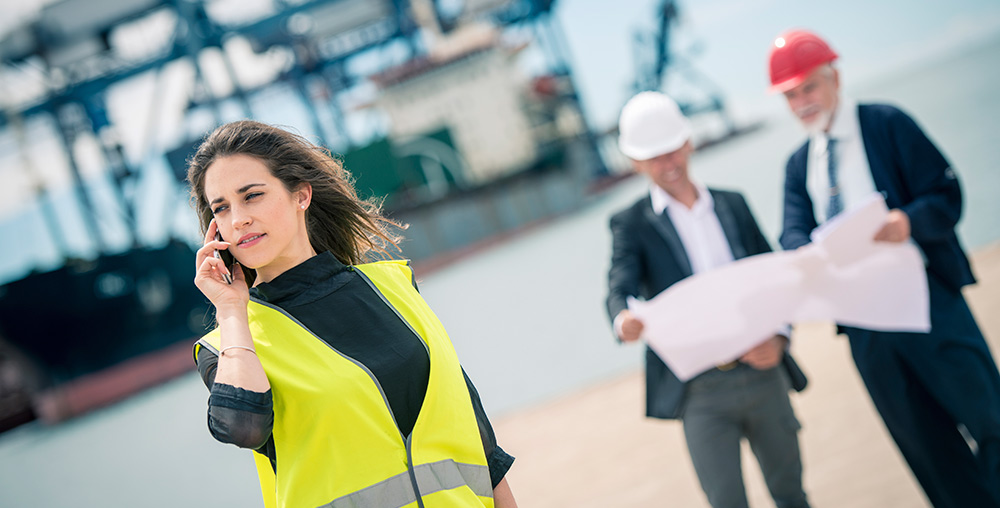 Jobs in the transportation, distribution, and logistics (TDL) industry involve the planning, management and movement of people, materials, and goods.  Such services include transportation infrastructure planning and management, logistics services, mobile equipment, and facility maintenance.
Opportunities in this industry are rapidly growing and employers are looking for talented individuals.  CareerEdge entered into this industry in 2015 -2017 with a grant from Jobs for the Future to train 300 individuals over two years.  Through this program CareerEdge provided supportive and job placement services.
During the time of the grant, CareerEdge supported services and training in programs such as, Supply Chain Management, Customer Service Operations, Warehousing, Demand Planning, Inventory Management, Manufacturing & Service Operations and Transportation Operations.