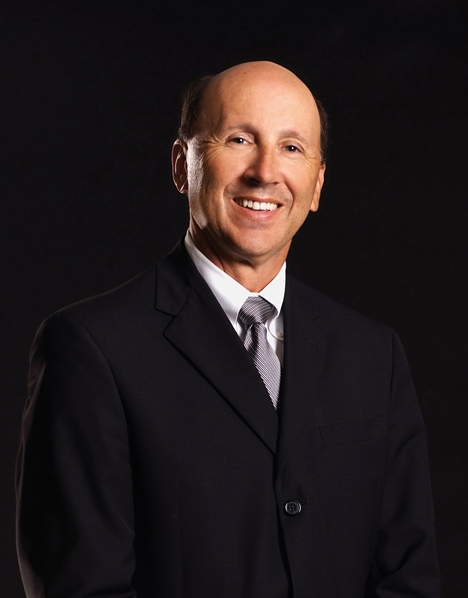 GULF COAST COMMUNITY FOUNDATION NAMES MARK PRITCHETT NEW PRESIDENT AND CEO
The Board of Directors of Gulf Coast Community Foundation has named Mark Pritchett as Gulf Coast's new president and CEO. Pritchett, who was the foundation's senior vice president for community investment, begins his new role immediately.
"After a comprehensive, nationwide search, the Board identified Mark Pritchett as the best leader to advance Gulf Coast's mission of transforming our region, together with our donors, through bold and proactive philanthropy," said Ben Hanan, Board Chair of Gulf Coast Community Foundation.
Pritchett succeeds former president and CEO Teri A Hansen, who resigned in June after 13 years at Gulf Coast to become CEO of a private family foundation. Pritchett served on the four-person management team that has been overseeing Gulf Coast's day-to-day work since July.
In his previous role leading the foundation's community investment work, Pritchett was responsible for creating and implementing Gulf Coast's strategies for grant making and initiatives. He successfully developed community coalitions to address priorities such as diversifying the regional economy, ensuring a competitive workforce, and improving systems for providing social services.
Pritchett also focused on leveraging Gulf Coast's funding with other philanthropic resources and partnering with the Gulf Coast Board and staff to create innovative ways to connect donors with community needs. For example, while Gulf Coast originally committed $2.5 million to its five-year STEMsmart science and math education initiative, the cumulative investment in area schools through this initiative topped $11 million this year, including contributions from donors, business partners, and local school districts. Similarly, Pritchett has helped to attract millions of dollars to the national-award-winning CareerEdge Funders Collaborative, which has transformed workforce development in Sarasota and Manatee counties.
Prior to selecting Pritchett, Gulf Coast's Board conducted a five-month national candidate search facilitated by executive-search consulting firm Spencer Stuart. A search committee of Board members that was headed by Gulf Coast Vice Chair Phil Humann led the search process.
"We had a responsibility to our community and to those whose philanthropic resources we steward to look nationwide for Gulf Coast's next leader," said Humann. "After a thorough search, Mark proved to be that leader. He knows this region well, and he is already leading the way in redefining the role philanthropy can play in transforming it."
Pritchett joined the Gulf Coast staff in 2008 as vice president for community investment. He was named senior vice president in 2011. His previous experience includes 13 years as executive vice president of a statewide public policy research and consulting nonprofit, and vice president positions with Enterprise Florida and the Florida Chamber of Commerce.
"At the time Mark joined our staff, Gulf Coast had invested just over $75 million in grants and community initiatives since our inception," noted Board Chair Hanan. "This year, we surpassed $200 million in cumulative funding. Clearly, Mark has played a vital role in guiding how Gulf Coast employs the resources entrusted to us to improve lives in our region."
Pritchett graduated with distinction from the University of Kentucky, where he earned his bachelor's and master's degrees. He received his PhD from Florida State University, where his research focused on strategic planning best practices in higher education. He has lived in Venice since 2008.
---
About Gulf Coast Community Foundation
Together with our donors, Gulf Coast Community Foundation transforms our region through bold and proactive philanthropy. Gulf Coast is a public charity that was created in 1995 through the sale of the Venice Hospital. Since then, we have become the philanthropic home of more than 600 families who have established charitable funds here, and we have invested over $200 million in grants in the areas of health and human services, civic and economic development, education, arts and culture, and the environment. Learn more at GulfCoastCF.org.
Contact Information:
Greg Luberecki
Director of Marketing and Communications
Tel 941.486.4608 | Cell 301.466.9594
gluberecki@gulfcoastcf.org