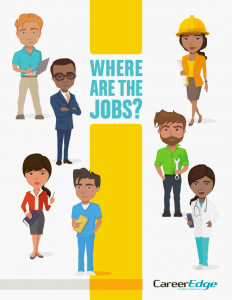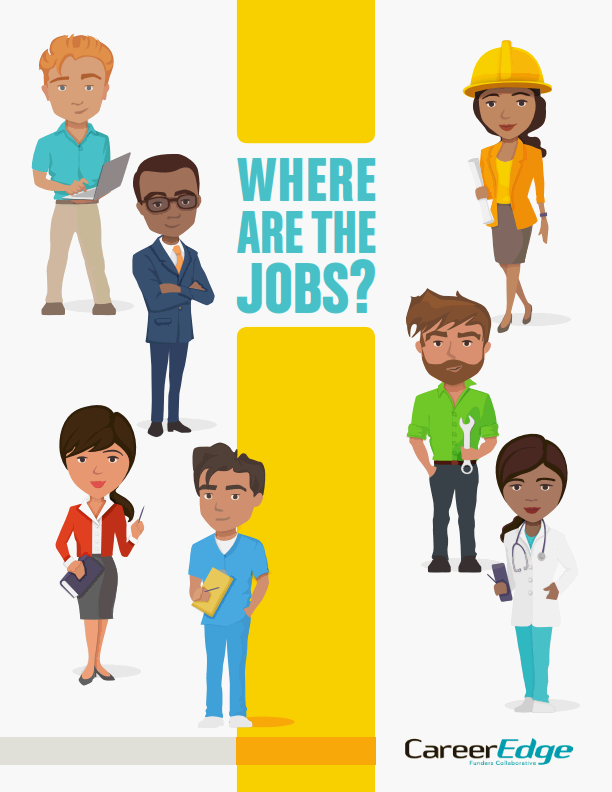 Released: April 3, 2017
Sarasota, FL.: Local workforce development non-profit, CareerEdge Funders Collaborative, has created a career guide to assist students in the region with choosing a pathway to a career. The Where are the Jobs? guide features high-demand jobs, the average wages and the educational pathways needed to obtain each occupation. The goal of the guide is to provide students, parents, mentors and guidance counselors with information regarding well-paying/high-quality careers. With educational pathways ranging from technical certificates to advanced degrees, students can choose their own path to a good career.
The Where are the Jobs? guide was developed with input from youth organizations, who wanted support with helping students to explore career options and to set goals. It is also being shared with school guidance counselors and career advisors.
"Many industries featured in the guide are not able to find enough skilled labor to fill positions. CareerEdge hopes that the guide will help provide a pipeline of skilled workers, and will lead young adults in our region to secure family-sustaining wages," says Executive Director of CareerEdge, Mireya Eavey.
About CareerEdge Funders Collaborative
CareerEdge is an innovative partnership of business, government, and philanthropic organizations that leverages public and private dollars to provide opportunities for better jobs and wages in Manatee and Sarasota counties. The first regional collaborative of workforce investors in the southeastern United States to be designated as a site of the National Fund for Workforce Solutions, CareerEdge was created with funding from the John S. and James L. Knight Foundation, City of Bradenton Central Community Redevelopment Agency, Gulf Coast Community Foundation, Bank of America, Bradenton 14th Street Community Redevelopment Agency, Bradenton Downtown Development Authority, and Manatee Community Action Agency. It is also supported by contributions from the Charles and Margery Barancik Foundation, Microsoft, Sarasota County Government, Jane's Trust, JP Morgan Chase, Scheidel Foundation and United Way Suncoast . For more information about CareerEdge and its partners, please visit www.careeredgefunders.org or call 941.328.6985